Santa Ana Welcomes All
Santa Ana has become an increasingly popular destination for members of the LGBTQ+ community in recent years. The city is known for its vibrant arts and culture scene, as well as its diverse population.
One of the main draws of Santa Ana for LGBTQ+ visitors is the city's thriving nightlife. There are numerous gay-friendly bars, nightclubs, and restaurants in the city, many of which are located in the downtown area. 
Santa Ana is also home to LGBTQ+ community organizations and events. The Orange County Pride Parade & Festival, for example, takes place each year and attracts thousands of visitors from across the region. It's a terrific opportunity to meet new people because of the festivities, which also include parties, networking events, and more.
The LGBTQ Center Orange County, a community center dedicated to advocating for the rights of and pursuing equality and recognition for the LGBTQ+ community, offers year-round programs, events, resources, and services, including the Brad Brafford LGBTQ+ Center on 4th.
Overall, Santa Ana's welcoming and inclusive atmosphere, combined with its lively downtown scene and cultural offerings, make it a great destination for LGBTQ+ travelers. Whether you're looking for a night out with friends or a weekend getaway, Santa Ana has plenty to offer.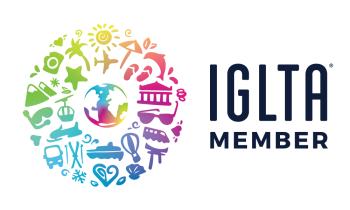 When the sun goes down, the Santa Ana nightlife scene lights up. This vibrant city is home to…
Santa Ana, a community rich in culture offers authentic Hispanic flavors. Steamed tamales. Rich…
Dive into Santa Ana's thriving art scene and discover a kaleidoscope of creative expression…