Celebrate like a true Santanero with these curated, immersive cannabis effect pairing experiences!
The Origin of 420
Imagine San Rafael, California 1971, meet 'The Waldos'. A group of five high school cannabis-friendly athletes. As the story goes, these fellas caught wind of an abandoned cannabis grow and were given a vague description as to the location. For the next few weeks every day after practice, 'The Waldo's' would meet at 4:20 sharp, share a smoke, and head to the nearby coastal hills for an abandoned cannabis grow treasure hunt adventure. They never did find the grow, but a 4:20 meet-up and smoke session became a ritual, and evolved into a code word for 'a cannabis sesh'.
So how did it go global? Well, a couple of The Waldo's were family friends with The Grateful Dead crew. They were often running around backstage, smoking joints, and throwing the term 4:20 around. It caught on and went on international tours with the Dead and their massive entourage. Alas, we now have 420 (April 20th), an international cannabis-themed holiday gift from cannabis ground zero, California.
"We invite you to visit Santa Ana for 420. Santa Ana was the first city in Orange County to legalize cannabis and is home to some of California's highest-quality cannabis products. Santa Ana is home to James Beard award-winning chefs creating single-strain live rosin-infused desserts, pastry chefs with decades of experience infusing pate de fruit with imported fruit from France, and California's top solventless hash artisans still paddling by hand to extract the headiest of terps. As the leading cannabis city in Orange County, we create with passion focusing on the user experience to create a sustainable cannabis industry." -James Shih Co-Founder My Green Network
Honoring The Tradition
Where better to celebrate 420 than the cannabis-friendly, culturally immersive destination of Santa Ana? Santa Ana is home to both a wide range of stylized cannabis shops and amazing food, art, and cultural experiences that delight the senses.
From Santa Ana's walkable quaint downtown to the dedicated cannabis "green zone" where visitors are invited to explore a unique cluster of experiential modern-day cannabis shops, Santa Ana is a Ganja Traveler 2023 Top Pick 4/20 destination to celebrate the holiday by embarking on an immersive cannabis "Effect Pairing" adventure.
Effect Pairing Cannabis
So what is 'Effect Pairing' cannabis?  Effect Pairing cannabis is the art of intentionally selecting and consuming cannabis in an effort to optimally enhance an activity or experience. Science is increasingly showing that certain types of cannabis strains and products induce certain types of sensory effects. Some stimulate imagination and pair well with art activities, some uplift energy and pair well with time in nature, and some stimulate appetite and pair well with foodie experiences.
As part of your 420 cannabis Effect Pairing adventure, share your cannabis experience level, a preferred method of ingestion, and pairing activity of choice with your budtender. Ask for recommendations that will enhance the 420 activities you choose. If you decide to consume THC-rich cannabis products, remember to always 'start low and go slow'.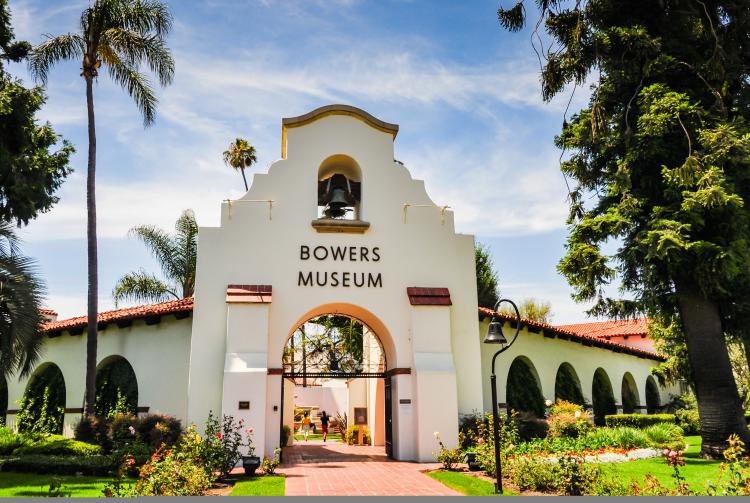 Art 420 Effect Pairing
Featuring Tropicanna Cannabis Shop + Bowers Museum
Cannabis and art are quite the pair. Science increasingly shows that certain cannabis strains and products, often those with floral-type aromas, can heighten shapes and colors, and widen one's imagination and interpretation, ultimately enhancing art-centered experiences.
Jump-off Cannabis Shop: Tropicanna | 1628 S Grand Ave. Santa Ana
Tropicanna is a long-standing favorite cannabis shop in the greater Santa Ana region. The experience is fun and whimsical, offering a color palette of pinks and greens and flamingo-inspired art. A welcoming and relaxed atmosphere, take time to discover the different nooks and sections of Tropicanna cannabis shop. Seek out the 'Local Santa Ana Made and Crafted' shelf of products and take time to ask the friendly Tropicanna budtenders to explain these local favorite cannabis innovations.
Known for carrying a wide selection of cannabis products including all-natural infused pate de fruit gummies and chocolate bon bon's, Tropicanna has you covered for your Effect Pairing 420 Art adventure. Ask a friendly Tropicanna team member to help you find the right floral and flower-leaning cannabis goodie to Effect Pair with your Santa Ana art adventure. Anything with rose or lavender aromas are well-paired with art.
Art Effect Pairing: Bowers Museum | 2002 N Main St. Santa Ana
Our featured Art Effect Pairing spotlights Bowers Museum's collection of exhibits, art, and artifacts from cultures around the world. As the largest and one of the oldest museums in Orange County, Bowers has been voted 'Best Museum' in Orange County for the past 29 years. The Bowers Museum experience includes famous Terracotta Warriors; Mummies: Death and the Afterlife in Ancient Egypt, Treasures of the British Museum; and Guo Pei: Art of Couture. For more information about current exhibits visit their website.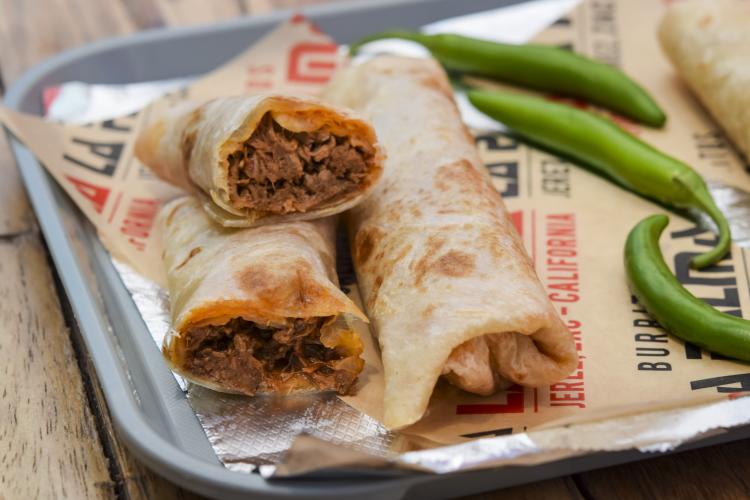 Foodie 420 Effect Pairing
Featuring Butter Cannabis Shop & Indoor Grow + Burritos La Palma
Cannabis and food are quite the pair. The science increasingly shows that certain cannabis strains and products, often those with fuel-type aromas, are known to enhance appetite and amplify flavor, taste, and texture, ultimately elevating foodie and dining experiences.
Jump-off Cannabis Shop:  Butter | 2840 S Croddy Way, Santa Ana
Butter is an immersive cannabis shop experience from the moment you enter. The entry space features a large window where visitors can look onto Butters indoor grow cultivation site. It's a rare, up-close, and personal cannabis plant experience and a special glimpse of the source. Witness these ancient medicinal plants and ask questions, take time to learn about the lifecycle of the cannabis plant from seed to sale. As you enter the shop itself, creative lighting design, music and vibe, and Instagrammable moments are all part of the experience.
Known for carrying a variety of top-quality cannabis products, Butter has you covered for your Effect Pairing Foodie adventure. Their team of experts is available to help you find the perfect Myrcene-rich fuel and gassy-smelling cannabis product to enhance your 420 Foodie adventure.
Foodie Pairing: Burritos La Palma | 201 E. Fourth St., Santa Ana
A Zacatecan-style taqueria stall inside 4th Street Market that serves the crowd favorite, birria de res burrito. A bold and spicy, brick-red stew traditionally made with shredded goat meat. Owner Albert Bañuelos uses beef instead of goat, simmering it until it's dripping with home-cooked sumptuousness and served on their award-winning tortillas. Located in the heart of Santa Ana's Downtown Calle Cuatro, 4th St Market is a modern food court that is home to more than a dozen artisanal eateries. The communal dining area offers the smallest or largest of groups a space to enjoy the meal of their choice.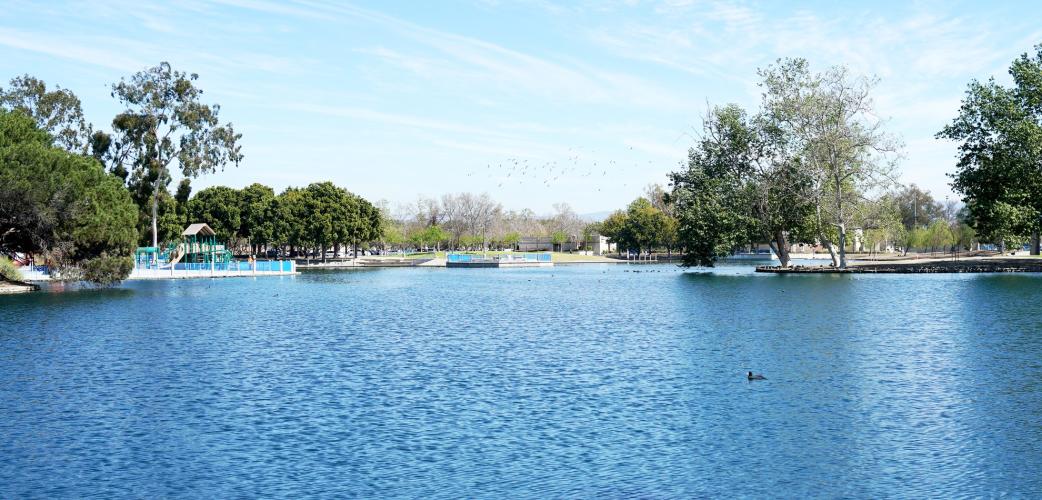 Nature 420 Effect Pairing
Featuring Farmacy Cannabis Shop (pictured in header) + Centennial Park
Cannabis and nature are quite the pair. Science increasingly shows that certain cannabis strains and products, often those with fruit and citrus-type aromas, are known to boost energy and enhance the present moment, ultimately pairing well with nature-centered experiences.
Jump-off Cannabis Shop: Farmacy | 1327 E St Gertrude Pl., Santa Ana
Farmacy cannabis shop is a quaint and boutique-feeling experience that offers a fun curated modern cannabis adventure in Santa Ana. The staff is knowledgeable and their willingness to educate visitors is second to none. Farmacy has sections dedicated to wellness, BIPOC-owned brands, and award-winning farms from the Emerald Triangle. The products are on display and within reach, and visitors are invited to explore the products, packaging, and labels, and are encouraged to ask questions along the way. Take your time to browse the cannabis shop. Chat with the Farmacy staff and discover the wide range of cannabis products that exist today and how they can improve your quality of life. Ask about the therapeutic benefits of terpene-rich full-spectrum cannabis grown under the California sun, a signature of the Farmacy experience and ethos.
You're in luck! Terpene-rich sun-grown flowers are excellent options for your Effect Pairing Nature 420 adventure, and Farmacy carries just that. Check out the Redwood Roots selection of options and ask a Farmacy team member to help find a citrus or bright fruity-smelling strain that will prime your senses for time in nature.
Nature Effect Pairing: Centennial Park | 3000 W. Edinger Ave., Santa Ana
Our featured 420 Nature Effect Pairing takes us southwest of Santa Ana's sprawling artist's district to Centennial Park. Nestled among a grove of heritage Oak and Sycamore trees, this setting offers a sparkling freshwater lake, hiking trails, and sprawling fields filled with wildlife and outdoor activities. Enjoy an elevated stroll while taking in the sights and sounds of nature. Find time to pause and relax by the freshwater lake, a serene setting watching the sunshine on the water. Bring snacks, water, and sunblock, and enjoy!
Visiting the city of Santa Ana in Orange County offers something for everyone. Whether you're looking for outdoor activities, shopping, dining, or cultural attractions to explore, celebrating 4/20 with a Santa Ana Effect Pairing adventure will be an unforgettable experience.
Author Jefferson VanBillard 
jefferson@worstagency.com