Santa Ana, known for its vibrant culture, historic landmarks, and picturesque neighborhoods, also boasts a remarkable selection of city parks. Whether you're a local resident or a visitor exploring the city, these parks offer fresh air and a chance to connect with nature. Discover Santa Ana's top five city parks and the unique features and activities they offer.

Santiago Park
Nestled in the heart of Santa Ana, Santiago Park stands as a true gem for outdoor enthusiasts. This expansive park spans over 30 acres and offers a diverse range of recreational opportunities. It features meandering trails perfect for jogging or biking, as well as tranquil picnic areas where families can enjoy a peaceful afternoon. Home to the Santiago Creek Wildlife and Watershed Center, located within the Santiago Park Nature Reserve, the center has an exhibit hall displaying information about our local watershed, wildlife, and cultural history.  Santiago Park also has numerous sporting fields, an archery range, a lawn bowling green, and a playground, making it an ideal destination for active individuals and families alike. Pictured above.
Centennial Park
For those seeking a more extensive outdoor experience, Centennial Regional Park is the perfect destination. Sprawling nearly 70 acres, this park offers something for everyone. The highlight of Centennial Regional Park is its expansive lake, which is open for fishing. Nature lovers can explore the park's scenic trails and encounter a variety of bird species along the way. The park also features picnic areas, sports fields, including the Dan Young Soccer Complex, and a well-maintained playground, making it an excellent spot for a family day out or a leisurely picnic.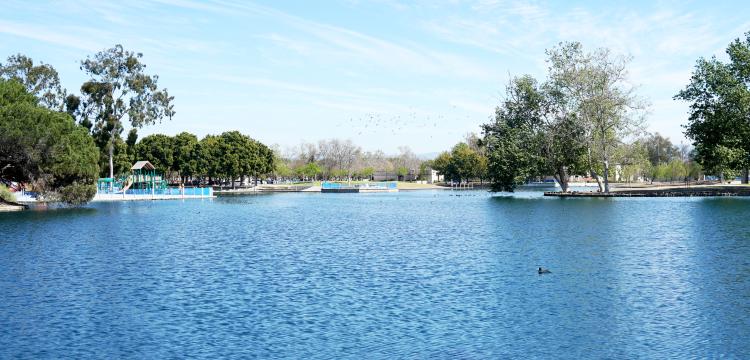 Jerome Park
Located in the heart of the city, Jerome Park provides a peaceful retreat from the urban hustle and bustle. This beautifully landscaped park offers lush green spaces, towering trees, and serene walking paths, creating a serene ambiance. Visitors can also enjoy the park's swimming pool, handball courts, basketball courts, and spacious picnic areas. Whether you're looking for a serene escape or an active outdoor experience, Jerome Park has something to offer.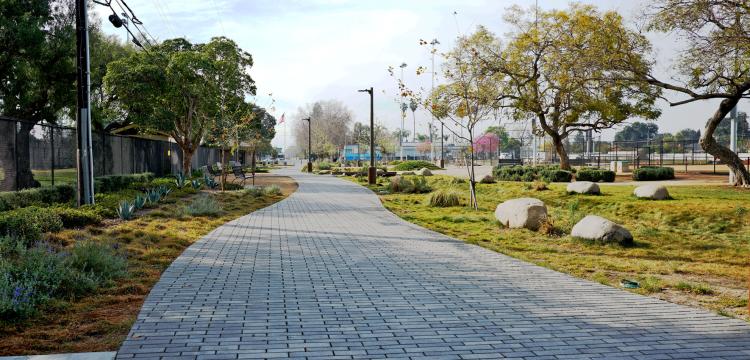 Birch Park
Birch Park exudes charm and tranquility. This small but well-designed park is perfect for a stroll or a peaceful picnic. Its well-manicured lawns and shaded seating areas make it an inviting spot for relaxation. Birch Park is also home to a variety of community events throughout the year, such as movies and festivals. If you're looking for a quiet oasis in the heart of the city, Birch Park is a must-visit destination.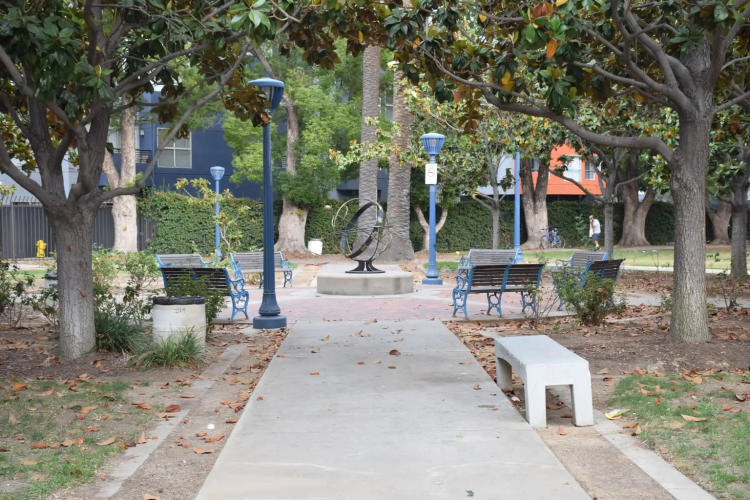 Delhi Park
Located in Santa Ana's vibrant Delhi neighborhood, Delhi Park offers a variety of recreational facilities, including a fitness court and a soccer mini-pitch. The park's basketball courts and ball diamonds make it a hub for local sports enthusiasts. The expansive green spaces are ideal for a game of Frisbee or a picnic. Whether you're looking to soak in the cultural essence of the area or engage in outdoor recreation, Delhi Park provides the perfect backdrop.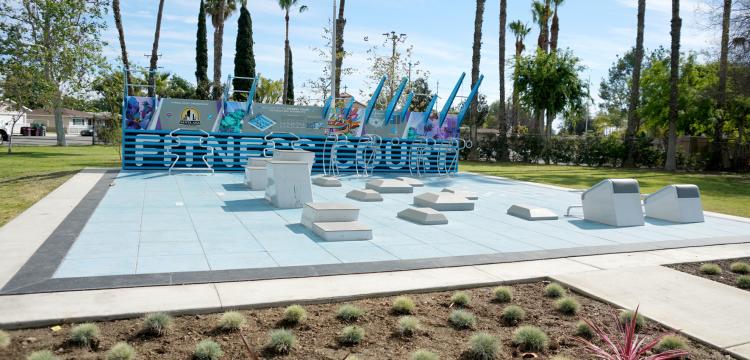 Santa Ana is home to a remarkable array of city parks, each with its unique charm and recreational offerings. From the vast expanses of Santiago Park and Centennial Park to the tranquil beauty of Jerome Park, Birch Park, and Delhi Park, these green spaces provide a haven for residents and visitors alike.