What makes Cannavision Laboratories special?
Santa Ana is a cannabis industry hub and leader in California, and we are a Santa Ana family business that has been on the forefront of developing modern day best practices for manufacturing for the industry. Prior to starting Cannavision Laboratories (CNVSN Labs), my brother, the cofounder of Cannavision, managed his anxiety through a holistic healing approach with cannabis and other natural medicines. Cannabis provided relief for him, and I myself have a background in chemistry. Together, we were inspired to create a new kind of cannabis lab manufacturing model that doubled as a trustworthy resource for patients, people, and the industry.
Tell us about the CNVSN Labs role in the cannabis scene of Santa Ana and why it matters.  
Cannavision Labs' role in the cannabis scene of Santa Ana is two-fold. We are a commercial cannabis manufacturing facility and we additionally integrate ourselves into other facets of our community, with a spirit of service and compassion. We prioritize creating opportunities for communities of color, specifically those marginalized by the war-on-drugs era. Cannavision Labs also hosts an annual fundraiser that provides financial support and Christmas gifts to underserved communities in Santa Ana. We come together with other Santa Ana cannabis operators to create a positive impact during the holidays. Our team has also helped with local park and beach clean ups. We care about our Santa Ana home and the health of our communities.
How can visitors get a taste of Cannavision Labs while visiting Santa Ana?
We have amazing cannabis shops in Santa Ana. We encourage everyone to visit local dispensaries and learn more about California cannabis today. In many of the Santa Ana cannabis shops you can find Halfsies, our signature cannabis brand. As a lead-in to your cannabis shop experience, you can find out more about us on @cnvsnlabs and @halfsies.brand.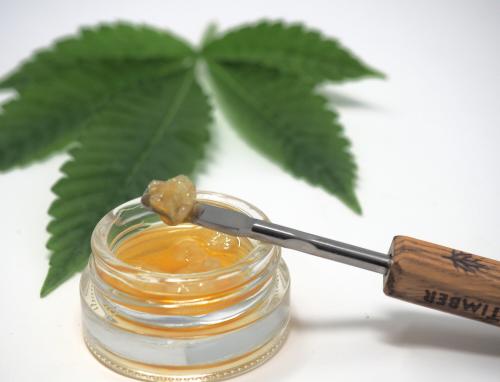 What are some signature activities in Santa Ana that you recommend to visitors?
When visiting Santa Ana, downtown is a must! You get a little bit of everything here. From restaurants and shops to breweries and monthly events, you'll be pleasantly surprised by how much enjoyment you can find simply by taking a leisurely elevated stroll of the downtown corridor. I find a lot of comfort in grabbing a cup of coffee and walking down the old historic buildings of Santa Ana.
What is your favorite local food and restaurant?
Our local restaurants are outstanding. Growing up in Santa Ana has allowed me to fully immerse myself in the foodie scene, and being Mexican, most of my favorite places to eat involve Mexican cuisine. If you're in the mood for a satisfying lunch, you can't go wrong with any sandwich from Crave in downtown Santa Ana. My favorite menu item there is the grilled veggie. After a night out at Copper Door, I'd suggest trying the cheesy birria tacos from El Super Birria. And for a top-notch coffee fix, Coffee Muse serves up a fantastic iced lavender latte. Truth be told, you'll find something delicious at any of the local restaurants in Santa Ana.
 

What cannabis-enhanced experience do you recommend in Orange County?
Orange County is such a diverse location in California, there are so many things to see and much more to do. Santa Ana in particular is home to some of the best and most unique dispensaries that the state has to offer. Visiting a local dispensary like Tropicanna or Evergreen and picking up some local brands like Halfsies or Dulze is an experience that is authentically Santa Ana. A beach day is always recommended, regardless of the time of year.