Pan-style, thin crust, New York-style, deep dish— pizza is the all-season, every week (maybe even everyday) dish that will quite simply never go out of style. From the beloved neighborhood staples to the new up-and-coming favorites, Santa Ana offers a myriad of pizza spots guaranteed to indulge your cravings. Explore these essential Santa Ana joints and taste your way through the city's plethora of delicious pizza.
The Fan Favorite: Loosies Pizza
A late-night counter located in the heart of DTSA, Loosies opened in 2022 with the intention to bring good NY-style pizza to Santa Ana. And to everyone's delight— it's been doing just that. Each slice nails the lofty East Coast requirements, from the perfect sauce-to-slice ratio to the fresh, flavor-packed toppings. (Loosies' fresh pepperoni will have you questioning every other slice of pepperoni you've had in Southern California.) Plus, the crust hits the sweet spot between crispy and crunchy, setting up the slice for easy folding ability.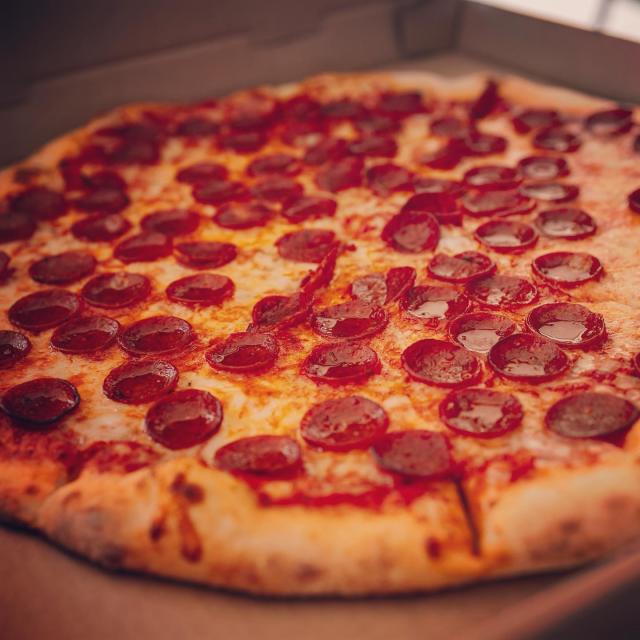 The Neighborhood Staple: Rafael's Pizza
Family owned and operated since 1989, Rafael's Pizza is an easy answer to the "what should we have for dinner tonight" question. With a sundry of both classic and specialty pie options and always-friendly service, Rafael's has all of its bases covered. Perfectly-baked crust meets a heavy dose of fresh toppings for a slice that is packed with all of the nostalgia-inducing flavors of your favorite neighborhood pizza joint. There's a small dining room if you need a freshly-out-of-the-oven bite. And if you're taking it to-go, you just might need one, depending on how long you can resist the tasty aroma of the pizza in the passenger seat.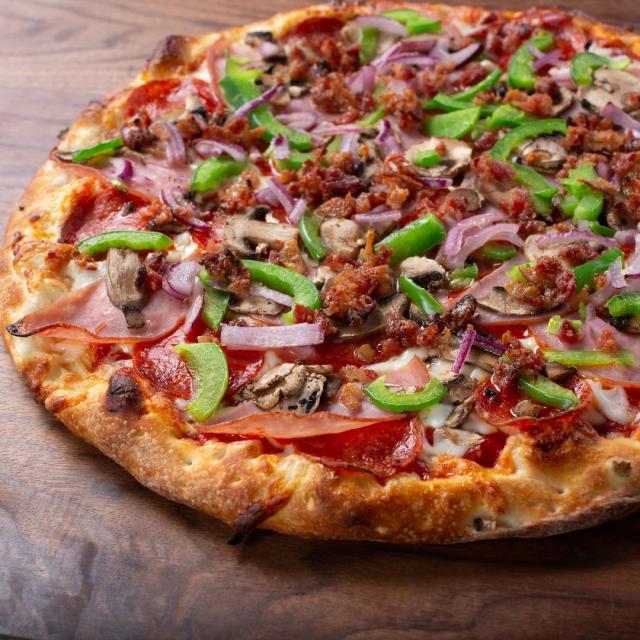 The Viral (And For a Good Reason): Bari's Pizza & Pasta
In Southern California, it's no secret that some of the greatest gems are found in a strip mall. Case in point: Bari's Pizza & Pasta. While you may have heard of them for their Tik Tok-viral pizza skulls (doughy skulls filled with cheese and pepperoni), Bari's actual pizzas are just as worthy of adoration. With a menu spanning from pizzas to pasta to calzones to paninis, it's easy to get indecisive. Play it (deliciously) safe with a classic pepperoni pizza and indulge in the layers of tangy sauce, fresh cheese, and flavorful pepperoni. Or broaden your horizons and try The White Knight, a pie topped with fresh tomatoes, garlic, oregano and ricotta cheese, one of Bari's specialty stand-outs.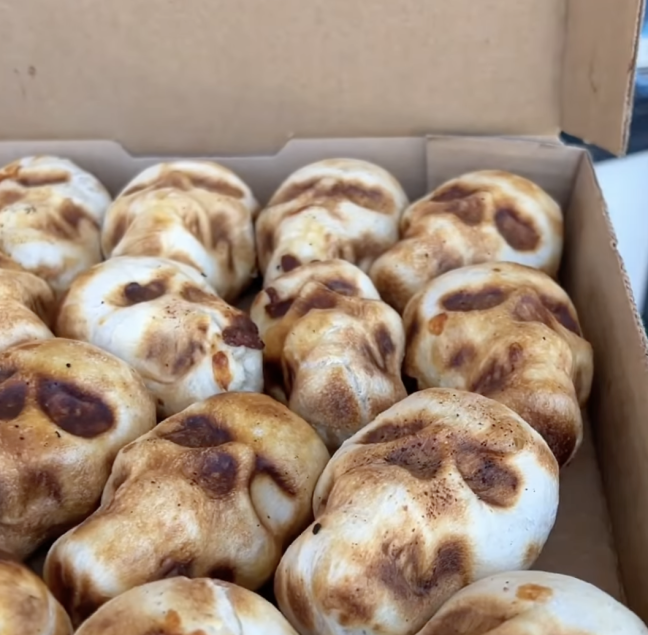 The Old Faithful: Late Night Pizza
With most spots in Santa Ana closing at (or before) 10pm, Late Night Pizza is an aptly named haven for a last minute slice. This no-frills joint serves up pan-style pizzas that will satiate any late night cravings. From the strata of toppings, gooey cheese, and thick sauce to the fluffy yet crispy crust, each slice is just as satisfying as the last. Nothing more and nothing less than what it claims to be, Late Night Pizza slings reliably tasty pies and consistently friendly service till 2am everyday.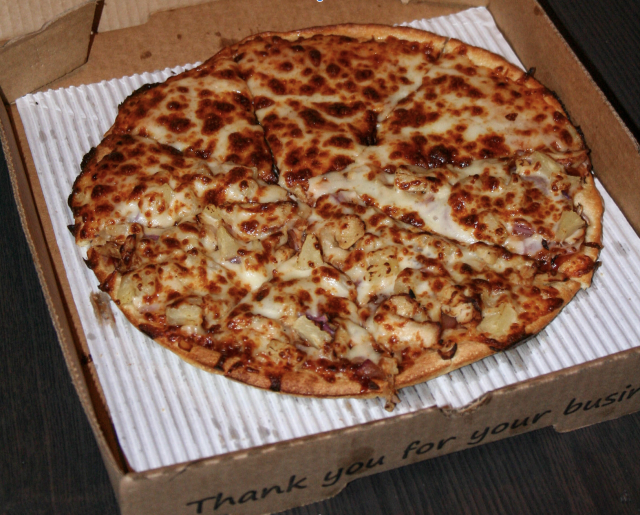 The Lucky Duck: Vacation Bar
Sometimes there's pizza, sometimes there isn't. But if you're lucky enough to snag a slice, you'll get to taste the well-deserved hype for yourself. At Vacation Bar, an eclectic craft cocktail bar on 4th Street, pizza is an occasional menu feature that always attracts rave reviews. From their inventive pie recipes featuring unexpected ingredients like pork belly and wasabi to their perfectly woodfired crust, Vacation Bar's pizzas have made the word-of-mouth rounds a few times over. Stay tuned to their Instagram to get your chance to try a slice (and maybe even petition for more pizza nights).