By Jakki Padilla & Aliese Muhonen 
Are you not entertained? Let Santa Ana's flourishing performing arts scene show you a good time.
This popular venue is a magnet for fantastic live music from both famous and up-and-coming artists, as well as a host for dance and performing arts competitions. An onsite kitchen with a delicious menu and unique drinks further enhances the experience.
Named after Frida Kahlo, this non-profit vintage arthouse is what every other indie theater aspires to be: edgy, knowledgeable, historic, and endlessly cool in movie selection and atmosphere. The eclectic offerings change by the month and season; a typical week at the Frida can include showings of cult classics, film festival darlings, local projects, director talks, and film-themed events. Seats sell out fast!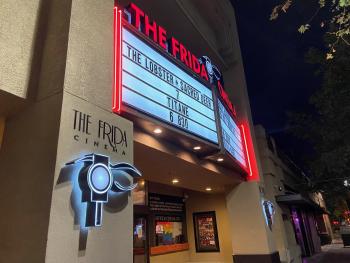 Started by Craig Tyrl and Kristin Campbell, the non-profit performing arts center kicked off its first season in February 2018 with Godspell. The Wayward invites its guests to be vulnerable and open their minds to edgy and innovative musical theatre, plays, and dance performances that amplify and empower BIPOC artists.
4. Yost Theater
An elegant events venue by day, The Yost transforms into a popular 18-and-over dance club at nighttime Fridays through Sundays. DJs and live music include genres such as reggaeton, banda, pop, rap, and EDM.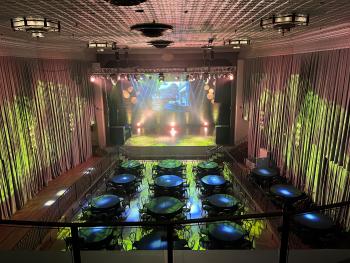 5. The Coollab Project
In what has become an emblem of Santa Ana's blossoming music scene, The Coollab Project hosts a monthly open mic night that serves as a musical collaboration engine. Aural artists from multiple genres — poets, musicians, singers, and rappers — sign up to share their talents with the crowd outside of the 4th Street Market food hall. While the jam session begins at 7 p.m., attendees are encouraged to come early if they want to make the lineup or grab a good seat, fresh food, and cold drinks. 
Nestled beneath the historic Pacific Building, this underground nightclub is heavy on dancing, craft beer, bottle service, and speakeasy vibes. Live music includes rotating DJs and burlesque performers. 
7. Cerveza Cito
A locally-owned brewery with a chill and friendly atmosphere, Cerveza Cito hosts loteria nights on Wednesdays followed by trivia and karaoke nights on Thursdays. Weekends bring DJs, whose music gets the whole place dancing.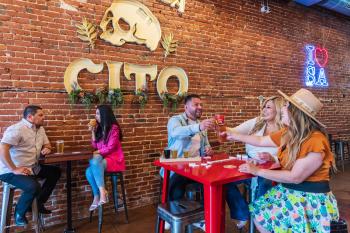 8. La Santa
An intimate, speakeasy-like-space, this bar and live music venue hosts talented tribute bands and small artists from all over. Guests rave about the sound quality and overall ambiance, as well as the weekend specials of delicious brunch and a charming mariachi band. 
9. Santa Ana College
The college has plays, musicals, dance concerts, and live performances at the historic Phillips Hall Theatre, plus a free art gallery of photography, paintings, sculptures, and drawings to check out on weekdays in the Santora building. 
10. Bowers Museum
Not only is Bowers the oldest and largest museum of its kind in Orange County, and not only is it a bastion for Indigenous art and moving exhibitions, but it hosts live musical performances, festivals, and film screenings throughout the year.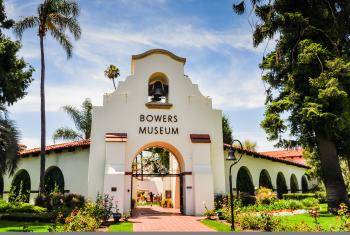 Hector's is famous for the live and charismatic banda that sings to you (and sometimes at you) while you eat. Live music is on the weekends all day till midnight, but the delicious cocktails and micheladas are available all week, along with to-die-for seafood and top-shelf tequilas.