By Greg Nagel
We're spoiled in Santa Ana: our vibrantly eclectic population makes some incredible eats. Dig in at these local gems with authentic international cuisine or vegan delicacies.
Bird & Barrel has eclectic fare with fantastic cocktails, wings, and small bite accouterments, but the real stars of the menu are its house stir-fried noodles, either duck or garlic, cooked seven different ways. Garlic noodles with mushrooms topped with a fried egg? Let's go!
Burritos La Palma is an absolute must if you're just passing through Santa Ana. Its long and thin burritos are like warm, soft pillows filled with love. First-timers start with the birria de res, which is seasoned and stewed shredded beef. If you're not alone, get one of each; there are five different burritos to choose from.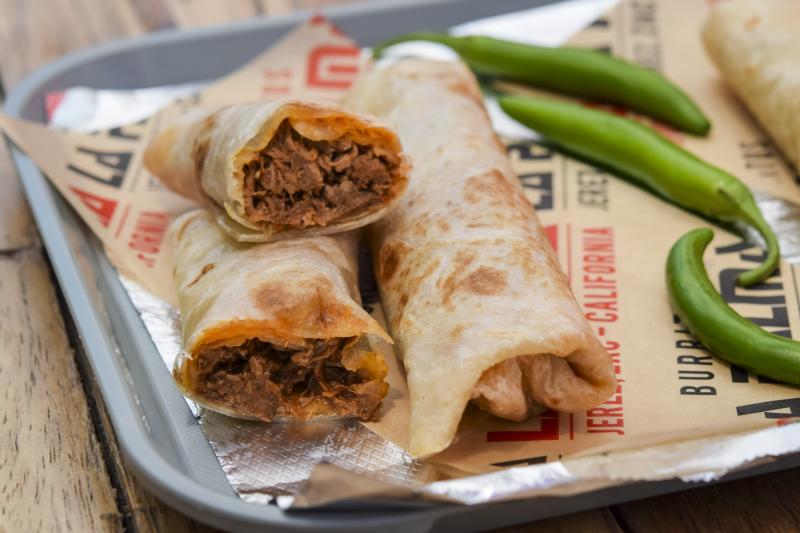 If you're craving a deep rich mole or perhaps hankering to try chapulines (grasshoppers) for the first time, Flor De Oaxaca is a call to Southern Mexico. First-timers should try the "Delicias de Oaxaca," an appetizer spread of tacos, quesadillas, moletes, and memelas, all drenched with delicious mole and sprinkled with Oaxacan cheese.
Led by executive chef Tony Castaneda, Chapter One: the modern local specializes in local, sustainable, seasonal, and all-natural ingredients. From small plates like duck fat fries and vegan "fish" tacos (made with fried hearts of palm) to entrees like the seared ahi tuna sandwich and American Wagyu meatball sub, the menu is a fusion of exotic yet traditional cuisine with a playful twist.
When it's a bit chilly at night, it's officially shabu-shabu weather. Luckily Kaizen has nine tasty broths to choose from. Try the "Santa Ana Szechuan," a spicy pork broth that combines both Chinese and Mexican flavors with your favorite protein, everything from A5 Wagyu to shrimp. Each option comes with veggies, noodles, sauces, and rice. You won't leave hungry.
La Vegana Mexicana makes all plant-based Mexican food that's every bit as satisfying as its meaty counterparts, without using mock meats or processed foods. Start off with a couple of steamy tamales which are made fresh daily, or a pambazo — a Mexico City-style sandwich — filled with their house-made chorizo, seasoned potato, and vegan cheeses.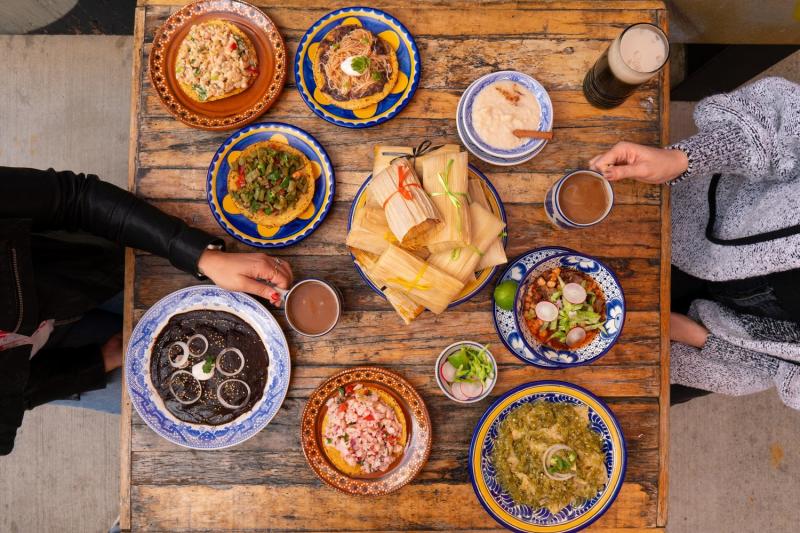 Mil Jugos: If you haven't experienced the savory pleasure that is Venezuelan cuisine, this lunch spot is the place to go. Feast on a variety of traditional foods including the specialty arepas — grilled or fried cornmeal filled with seasoned meats — and 20 varieties of fresh juice.
Sariñana's Tamale Factory has served Orange County for over 75 years with homemade Mexican food recipes including tamales, hard and soft-shell tacos, burritos, and breakfast dishes. The tamales are the stars, of course, served out the husk with flavors like pork, chicken, rajas, sweet corn, and beef.
Wursthaus might be the only place in Orange County where you can eat rattlesnake sausage with a side of Belgian fries, only to wash it down with a crisp German Helles lager. Sure, there are the classics like a juicy smoked bratwurst; but the locals always start with an order of drunken fries topped with house-made andalouse sauce, caramelized onions, and the sausage of your choosing.